New Messiah Recording Mesmerizes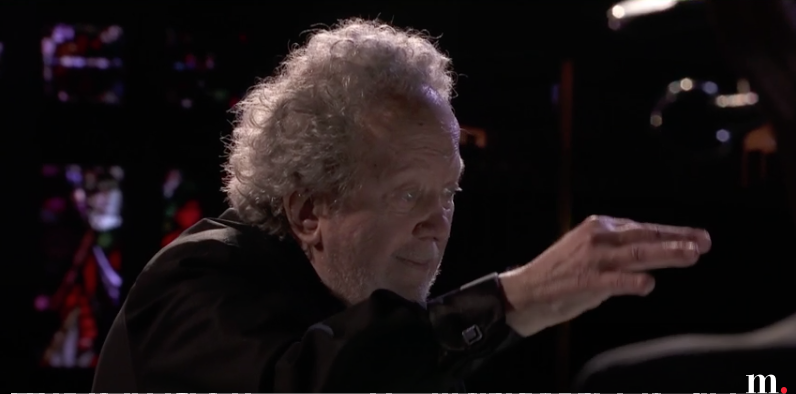 Broadcasted on Thanksgiving Day, The English Concert "performs Handel's Messiah in Coventry Cathedral. The ensemble (playing on instruments of the period) and their extraordinary choir are joined by the great John Nelson in his English Concert debut, alongside star soloists Lucy Crowe, Alex Potter, Michael Spyres, and Matthew Brook, for an unmissable performance—the perfect way to begin your holiday season or to experience a moment of pure magic at any time of year." You can watch it properly here. I believe you can sign up via Facebook. A Youtube is posted below until it is taken down!
By 1741, Handel had fallen deeply into debt, and was even threatened with debtors' prison. Instead, he departed to Ireland for a sabbatical, where he wrote his Messiah in just twenty-four days.

10 odd facts
Being an old friend of Michael Spyres, I'm biased, but I sincerely believe it's the best recording of Handel's Messiah I've ever heard. Being acquainted with several of the performers, I'll post several of their comments below the video. It should be remembered that this is not the usual repertoire of Michael Spyers. His usual fare being late classical and Romantic works.
What is revelatory about this performance is that finally people are experiencing Baroque music as it should be experienced. This is not a tediously overly weighty performance by the Mormon Tabernacle Choir with 1000 performers. This is how baroque music should be performed with a very small orchestra and a relatively small choir. It's athletic, it's riveting!
Alex Potter, the countertenor (man singing high like a woman), posted: Delight working with John Nelson for the first time this week with the marvellous English Concert and choir. Tremendously inspiring fellow soloists.
There were lots of Americans around, who were genuinely emotional and enthusiastic. I have become infected. Don't worry – I will go back to normal quite soon!
N.B. there are 4 bassoons playing. Love it.
What I particularly noted was the almost trembling (seeming) sincerity of the performers. I noticed several performers on the verge of tears, if not actually tearing up. Not something I would expect of Europeans. All of the soloists appeared to be having spontaneous interactions with the score—making it all very fresh. The woman, Lucy Crowe, approached parts of her arias—even "I know that my Redeemer Liveth,"—as a "mad song," being almost on the verge of a theatrical insanity. She colored the word, "worms" of "And though worms destroy this body," (my favorite line) with a level of creepiness that I didn't think was possible in polite company. Bravo! Also, note Lucy Crowe's performance of "Rejoice" at 44:00 for some of the appropriate "madness."
But the real star of the performance is the cellist Jonny Byers. Listed on the ensemble's website as merely "member of the cello section." His aggressive playing made the whole group sizzle with energy. Baroque music lives or dies by the energy and emphasis of the bass players, and here it truly lives! The music wasn't just happening to Jonny as an innocent bystander, he was happening to the music. Watch him…and his beard! (I hope the ensembles' section leader is as exciting as Jonny.)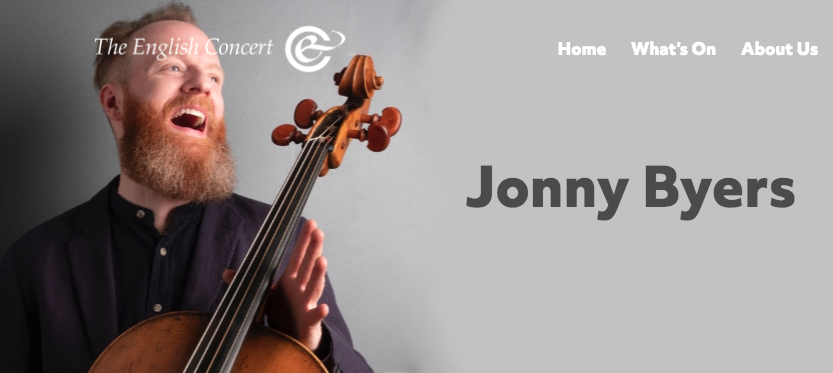 You can catch glimpses of the soloists waiting in the wings during the instrumental or choral parts often engaged in the music or appearing to prepare themselves emotionally for their next solo. I noticed Mr. Spyres gesturing with his hand in response to the thrilling performance by the choir. Again, not something you usually see in the usual stuffy performances so common in the classical music world. This was a riveting performance.
Handel composed Messiah in just twenty-four days, a staggering feat, given the original score is 259 pages. Yikes. That's some productive off-time.


In spite of the fact that Handel himself was in bad shape financially, he premiered Messiah in Dublin as a benefit, to help out some of the inmates stuck in debtors' prison. The benefit performance was a rousing success, and 143 debtors were released from prison as a result.
As a gesture of thanks, Handel's Irish backers returned the favor by paying off some of his own London debts.


The first London performance, a year later, wasn't as unequivocal a success. Criticism was voiced that the work's subject matter was "too exalted to be performed in a theatre, particularly by secular singers." Handel tried to appease the conservatives by using a different name, calling it the "New Sacred Oratorio" instead of "Messiah." Even then, however, the London reception of the production remained cool, and the oratorio was only performed three times that year instead of the anticipated six. Until, a few years later, at the London Foundlings' Hospital…


Handel performed a mix of new music and older pieces including the "Hallelujah" chorus at London's Foundling Hospital, in 1750, for a charity concert. At the time, Messiah hadn't made its splash with London audiences (see above), but the concert was so well received that Handel was invited back the next year, where he performed the entire Messiah oratorio. Performances of Messiah became an Eastertime tradition there until the 1770s. Earnings from many early performances of the oratorio were used to help the poor, needy, orphaned, widowed, and sick.


The complete oratorio of Messiah has fifty movements, but it was otherwise a modest production. In the years after Handel's death, Messiah was adapted for performance on a much larger scale, with giant orchestras and choirs. Mozart, as well as a few other composers, played around with it, offering a fresher (at the time) adaptation. Today, you can buy the Mozart adaptation, the original, an abridged version, popular excerpts version, Part I & II version, etc.


Audiences typically stand during the "Hallelujah Chorus" movement of Messiah. One story as to why dates back to when King George II (son of King George I) heard it being performed for the first time. Story has it, he was so dazzled, so overcome with emotion, he rose to his feet automatically. And when the king rises, all rise.

https://theimaginativeconservative.org/2017/12/ten-odd-facts-handel-messiah-terez-rose.html