UPDATE: Kurt Bills Wins Big! Elections in Florida, Minnesota, Wisconsin and Connecticut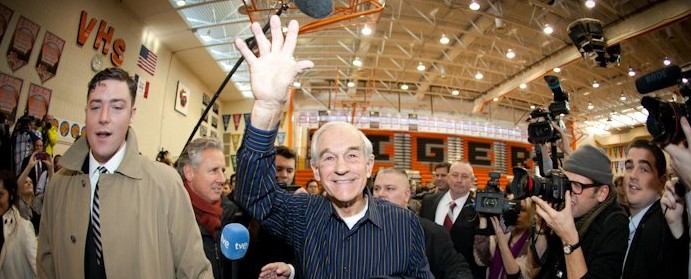 UPDATE: High School economics teacher Kurt Bills soundly trounced his Republican primary opponents, setting up a contest between Bills and incumbent Senator Amy Klobuchar.
It was a contest between the Tea Party/Ron Paul wing of the Minnesota Republican Party and their establishment opponents… (Read more)
Cindy Pugh is winning for Minnesota State House.
On Tuesday 8/14/12 people in Florida, Minnesota, Wisconsin and Connecticut have a chance to pull the rug out from under the status quo (via Daily Paul) because the sheeple are only motivated to go vote in the big elections. Below I've collected names of liberty candidates from different sources. I suggest voting for these people, but nothing trumps your own research. I don't know it all and someone's definition of a "liberty candidate" may differ from yours…
Find your liberty candidates for today's elections, here.
Full (and growing) list of liberty candidates: http://www.dailypaul.com/242897/updated-list-of-liberty-candidates
THIS IS JUST A STARTING POINT. DO YOUR OWN RESEARCH.
Speaking of activism...
Right now, Aaron and Nate, activists with iroots.org, need your help to raise $3,500 for expenses and travel for upcoming events in Tampa including the RNC convention, Paul Festival and the official Ron Paul Rally.
Aaron Jones directed video for RevPAC and is the creative director of iroots.org. Aaron co-founded YAL at IU (Students for Ron Paul) and, working with the Leadership Institute, started over 15 conservative and libertarian groups across the country–including YAL at UC Davis.
Nate Vigeant, is a photographer and activist now living in L.A. Check out his photos of the recent Ron Paul rally at UC Davis, here.
Beyond bringing you high quality journalism and media, we will be providing ready-to-use activism tools, such as a survey for evaluating future liberty candidates. Our mission, in short, is to hold the Republican party's feet to the fire.
You can read more about our overall goals here.
We are 100% funded by volunteers and donations. Will you ChipIn to help this cause?