Look at all of this Neat Stuff!
Did you know?…
The largest organism is actually a giant, sprawling mushroom in Oregon's Blue Mountains? It occupies some 2,384 acres and would encompass 1,665 football fields, or nearly four square miles!
Have you heard?…
About the new 3D-Printing Pen, the 3Doodler? The 3Doodler is a pen with a simple plastic extruder at the tip. When you press a button, a thin string of plastic comes out and almost instantly hardens. You can use the pen to draw plastic pictures or, with a little plastic, even build three-dimensional objects. Help fund its Kickstarter by going here .
Have you imagined?…
A sixth-sense for infrared light? Scientists are already on that. Read about it here.
Would you eat?…
Poop that tastes like steak? Yeah, me neither. But apparently this is a real thing and is intended to help global food shortages.
What if?…
We discovered a 21-foot mammal that was believed to be extinct for 2 million years? Perhaps the discovery of the pygmy right whale then is a new hope for cryptozoologists hanging on to the awaited capture of Nessy…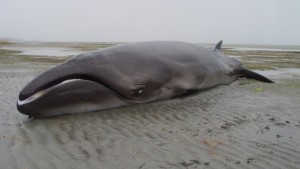 Would you be?…
A sin-eater? Traditionally performed in 19th century Europe, a sin-eater was an outcast, poor and shunned by everyone for their profession, who was only sought out once a person had died. It was the sin-eater's job to absorb all the sins of a dead person in order to let them into heaven, exchanging their own eternal torment for a ludicrously small sum of money. When they were hired, a piece of food and bowl of drink were passed over the dead, absorbing their sins, which the sin-eater then devoured. The logic that the sin would pass on to the social outcast, and the dead could ascend freely.
Learn more about the "16 Worst Jobs Through History".
Oh, and one more thing…
Is a secret Asian mascot army training for a worldwide invasion and takeover?


That's all for Neat Stuff this time. Stick around iroots.org for another installment next week! And don't forget to like my Facebook page for more neat stuff:
– Jordan