Anti-Stupid-War Activism Brainstorm!
LIVE BLOG: Bookmark this page for activism ideas and links…
Want to tweet your representative to vote no on #Syria war? Tool does it for you so you have no excuses!
http://peaceactionwest.org/tweet/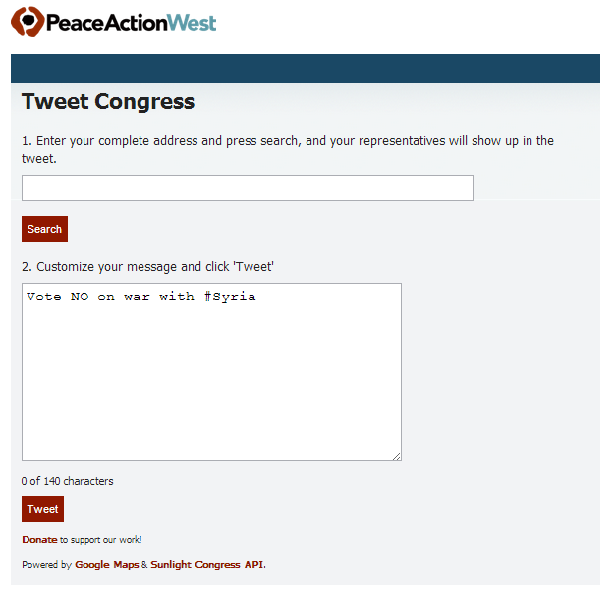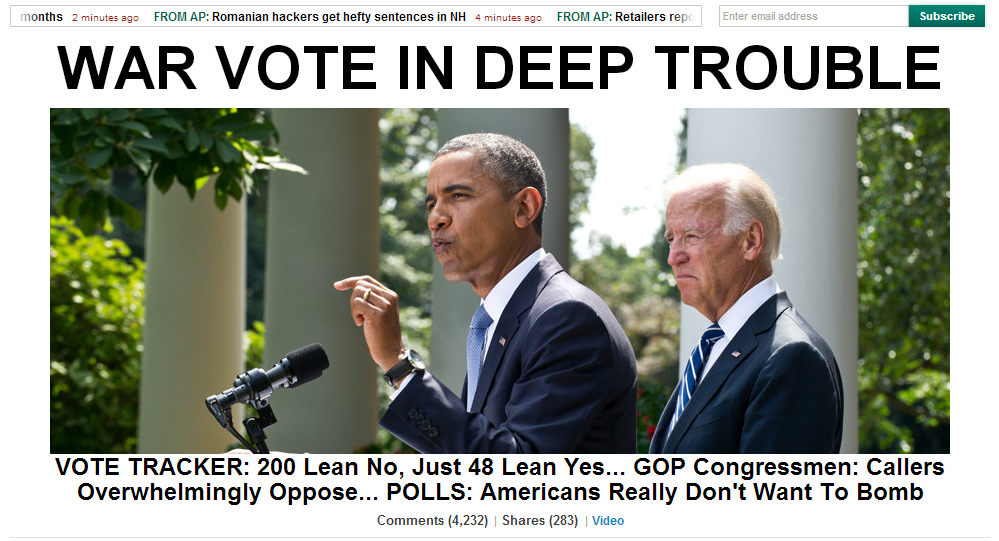 We will be sharing these images going forward here:
https://www.facebook.com/iRoots.org
This chart represents the best guess of where each member of the House or Senate might stand based on public statements about Syria. http://www.washingtonpost.com/wp-srv/special/politics/where-lawmakers-stand-on-syria/
If your representative falls in the middle, before you do anything else, put down the mouse and pick up the phone now!
US Capitol Switchboard (202) 224-3121
TWEETS:
If you're voting yes on military action in #Syria, might as well start cleaning out your office. Unprecedented level of public opposition.

— Justin Amash (@repjustinamash) September 5, 2013
@repjustinamash You mean a Gandalf meme like this? 🙂 pic.twitter.com/24WQicmUHS

— TLan (@FearThe11) September 5, 2013
Ninety nine percent of constituents who have contacted me oppose U.S. intervention in #Syria. http://t.co/GnS2PIunxn

— Thomas Massie (@RepThomasMassie) September 5, 2013
RT @JonnyDymond: 'Raise your hands if you're against military action': at Rep Justin Amash's town hall meeting pic.twitter.com/KkCwKCfPZ4 — Justin Amash (@repjustinamash) September 4, 2013
Hundreds of calls to our Provo and Washington DC office. So far not a single call in favor of bombing Syria — Jason Chaffetz (@jasoninthehouse) September 4, 2013
The phones in my office are ringing off the hook and mail is flowing in. Almost all of the people are opposed to intervention in #Syria. — Rep. Paul Gosar, DDS (@RepGosar) September 3, 2013

Must share video featuring Rep. Justin Amash, believe me!

Visit NBCNews.com for breaking news, world news, and news about the economy
STORIES:
NYT: Brutality of Syrian Rebels Posing Dilemma in West
This scene, documented in a video smuggled out of Syria a few days ago by a former rebel who grew disgusted by the killings, offers a dark insight into how many rebels have adopted some of the same brutal and ruthless tactics as the regime they are trying to overthrow.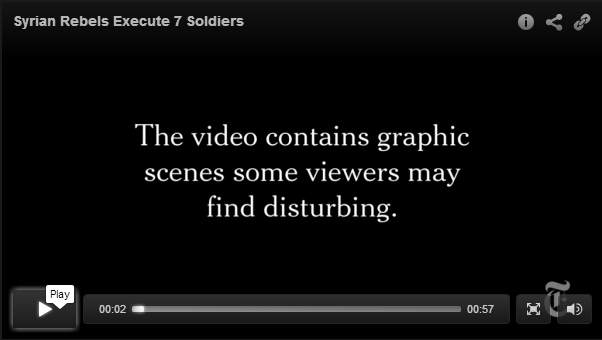 As the United States debates whether to support the Obama administration's proposal that Syrian forces should be attacked for using chemical weapons against civilians, this video, shot in April, joins a growing body of evidence of an increasingly criminal environment populated by gangs of highwaymen, kidnappers and killers.
Facebook memes/images: