Randquake Strikes Berkeley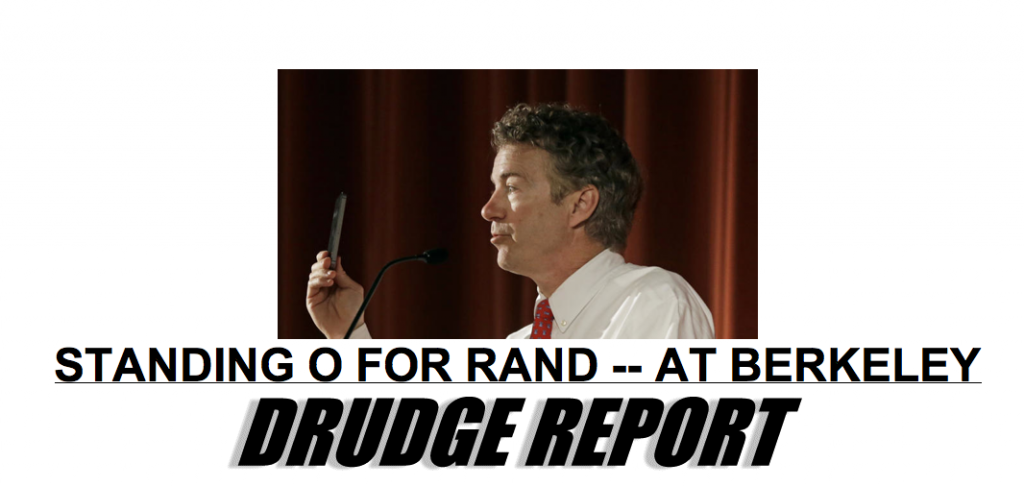 Okay, it's a bit of a stretch and cheesy to call it a Randquake, but Sen. Rand Paul is turning heads tonight with the aftermath of his speech–deep in socialist/liberal territory–today at UC Berkeley. Speaking of cheese, one of his best lines, during the Q&A referenced Domino's pizza (see the video). UPDATE: Full video now posted down below.
Remember Domino's finally admitted they had bad crust? Think Republican party. Admit it, okay. Bad crust; we need a different kind of party.
Highlights see below for full video:

Full video now posted (may not work on all smartphones)
http://youtu.be/8vFhXpfEfQg (working Youtube)

Raw video of Q&A: