Weekend Listening: Wonderhills
I normally don't go in for the contemporary bluegrass or 'newgrass' sound, but there's something undeniably heartfelt about the Wonderhills that forces me to listen and lay aside my snobbery. In live performances, they even do the obligatory Beatles cover…sigh…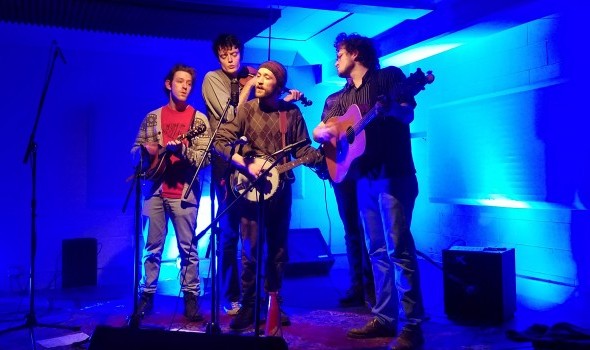 But, somehow, it works and it's beautiful.
You can download their new self-titled album here for $10 (show them some love)…or just stream them for free, you bastards.
My guess is, it's their combination of both exquisite musicianship and casual, front porch intimacy (a delightful messiness) that holds it all together. I guess I'm trying to say, "They aren't cheesy."
Here's one of my favorites, at traditional tune, sung by Nick Harley.

And about that musicianship. They've not made the mistake of emphasizing technique over expression. The singing, especially by Ryan Heimlich, is heartbreaking without being hopeless.

For some reason, and there wasn't anything particularly religious about the music, the Bible verse "A man of sorrows and acquainted with grief," came to mind as I listened to Ryan Heimlich sing.
Here's how they describe themselves on Bandcamp:
Wonderhills evoke the folk music traditions of Appalachia, while experimenting with motifs and grooves that testify to TheDead, The Beatles, Bob Marley, D'Angelo and Vivaldi. Inspired by the wooded hills of southern Indiana…
Photo credit: 

Caleb Samland