Rand Paul is causing trouble again, too bad he's alone
UPDATE: Senator Paul is likely to get a vote on his amendment on Wednesday. LINK.
ALERT: Rand Paul is speaking against war LIVE on the Senate floor now. LINK. Is your Senator supporting Sen. Paul's efforts? U.S. Capitol Switchboard at (202) 224-3121.
LIVE NOW.
— EcoRound (@EcoRound1) September 12, 2017
We need to look at our country and say, it's time we did things for our country. pic.twitter.com/ZnFpm4tv8t

— Senator Rand Paul (@RandPaul) September 12, 2017
Senator Paul is currently demanding a debate and an up or down vote on continuing the war in Afghanistan and other ongoing (never ending) wars including Yemen and Syria. In his live remarks he just quoted his father, Rep. Ron Paul, "We just marched in, we can just march out."
Another year and another Congress continues to turn a blind eye to constitutional principles regarding foreign policy and war. It seems like only one senator is standing against the establishment flood. Senator Rand Paul, almost entirely alone. Reminds me of another Dr. Paul. (Check out Dr. Paul's lonely tweet storm down below.)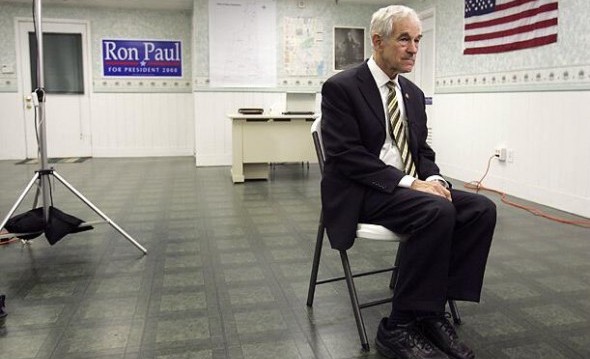 The Senate attempted to shorten debate & move forward without consideration & debate on my amendment to end our AUMF in Afghanistan and Iraq

— Senator Rand Paul (@RandPaul) September 12, 2017
Where is the anti-war left demanding the wars end? Where is the constitional conservative right demanding Congress reclaim its war powers?

— Senator Rand Paul (@RandPaul) September 11, 2017
Hypocrites, they pretend concern over our constitutional duty to declare war and then block any vote on ending any of our 7 current wars

— Senator Rand Paul (@RandPaul) September 11, 2017