NPC Signs Represent at Bernie Sanders Event
(Bloomington, Indiana, Somewhere outside of a dried up cornfield 10/19/2018) It was a blustery day on the campus of Indiana University, but the wind didn't keep a group of intrepid comrades away from taking a stand at a public event featuring the Democratic Socialist, Senator Bernie Sanders. (Don't know what an "NPC" is? Before reading further, check out this for some backstory.)
Please take a moment to share this historic article. The uniqueness is overwelming.


Execute #NPC personality subroutine code
["COMPUTER, ENLARGE"]
…..ERROR, ABORT PROGRAM

BERNIE TWEETS NPC MEME pic.twitter.com/m3i7ND3XWe

— iroots.org👍🇺🇸 (@irootsorg) October 21, 2018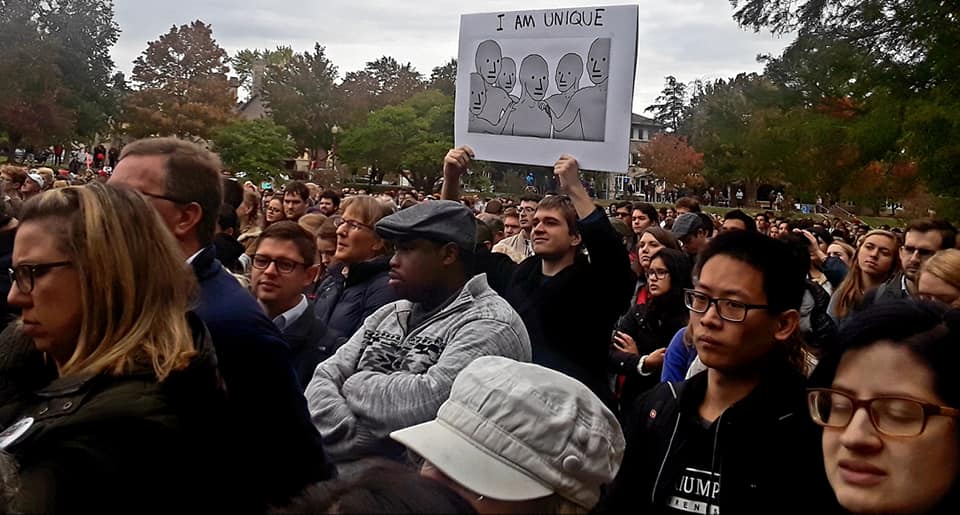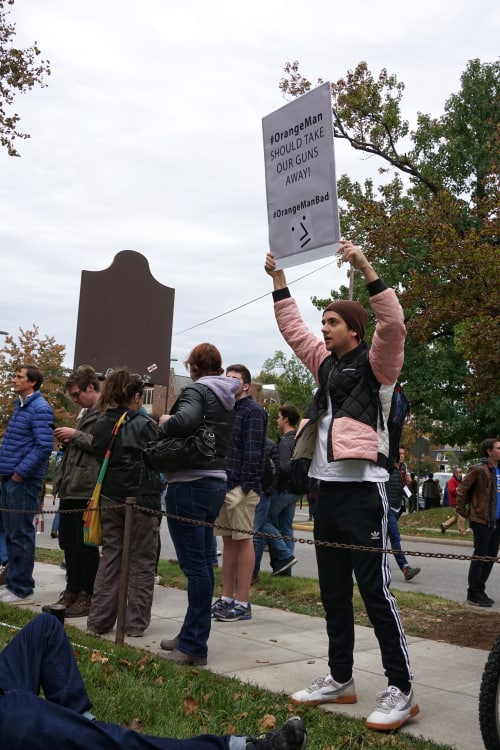 I was curious, "Who were these NPCs and what was their collective message?"
Most of them wouldn't speak, but with some coaxing, a few of them repeated some text they all seemed to have written on a 3 by 5 note card they held in their front right pocket. Here's what it said while literally shaking:
I am unique. We are here to represent our fallen comrades who have had their experiences invalidated by a man named Jack. He and the #OrangeMan will not divide us. We have nothing to lose but our chains. #OrangeManBad.
"Who is Jack," I asked? But it was too late. The NPC blurted out, "#OrangeManBad," and scampered away.
As far as I can tell, "Jack" may refer to the owner of Twitter and the censorship these NPCs have had to endure.
This is a developing story…this is what we have so far:
Varying reports of 4-7 NPCs were spotted at the event today on the campus of Indiana University.
Observe this NPC fearlessly lead a mob of, presumably, like-minded NPCs to the polls. It's not clear if any of these folks actually voted. But they followed this NPC's chant fairly well.

Senator Sanders even featured the NPCs in this video put out by his office:
We just walked hundreds of people through the streets of Indiana to go vote. With your help we can make sure we have the highest turnout for a midterm election in history. pic.twitter.com/ifj0xOGqvY

— Bernie Sanders (@BernieSanders) October 20, 2018
The sign holding NPCs appear to have been spread throughout the crowd.

Blogger, Jenny Hatch created a compilation video from the event. Follow her on Twitter.

I'm told the NPCs all felt deeply moved that Senator Sanders saw fit to tweet out a picture featuring one of their members shortly after the event. "It's great to know he cares and respects the NPC movement," one of them texted me later in the evening.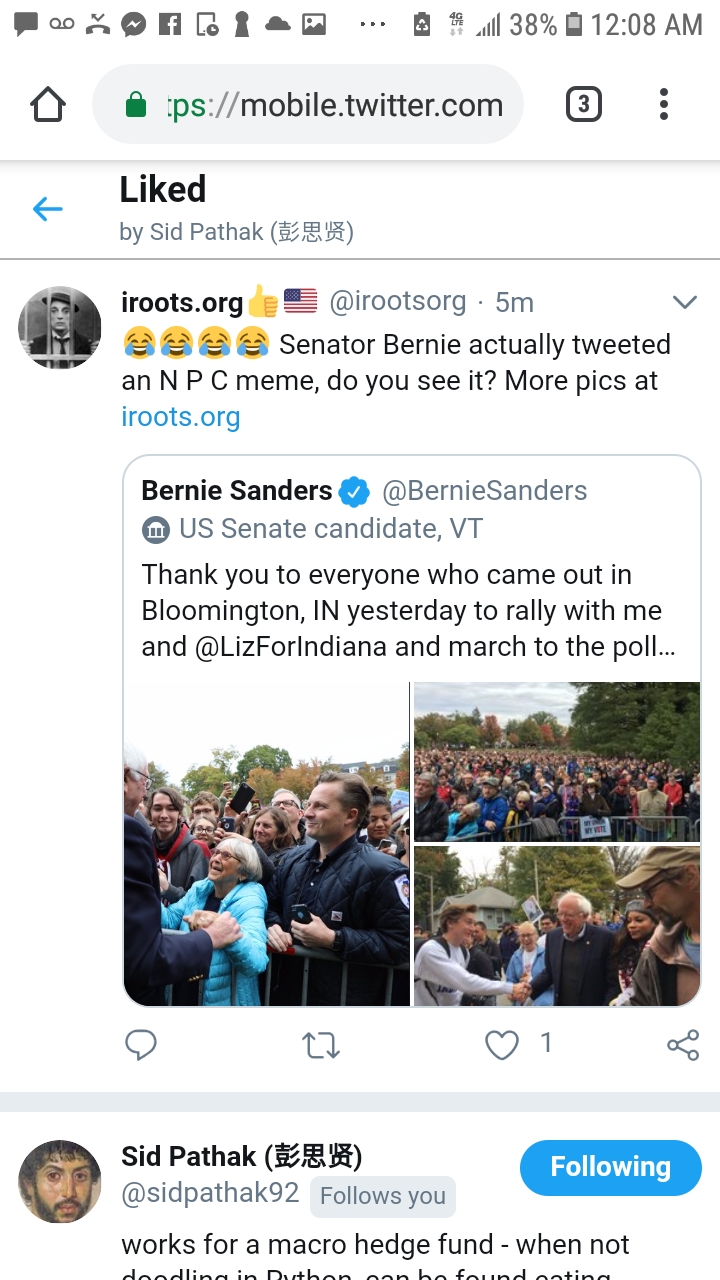 A closer view: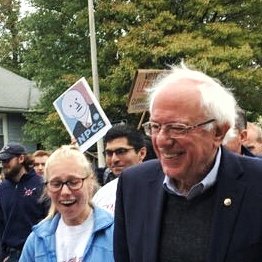 At the time of publication, people were already posting "#OrangeManBad" comments in support of these brave NPCs work.
Especially with ripple effect pic.twitter.com/fTOMFsIr3N

— iroots.org👍🇺🇸 (@irootsorg) October 21, 2018

I would imagine that 400,000 people have seen these photos as of Monday morning—far more than watched the rally. And that's just from my tweets.
So, what's next in the Meme Wars?